cHECK Below For Details On Our Shipping Methods
Shipping
We want your experience to be enjoyable from start to finish and that includes how we ship our products!
Everything is hand packaged and crafted to ensure that you are getting award-winning service at each step. We also offer a variety of other shipping options, through UPS, to choose from in case you need your Gouda ASAP!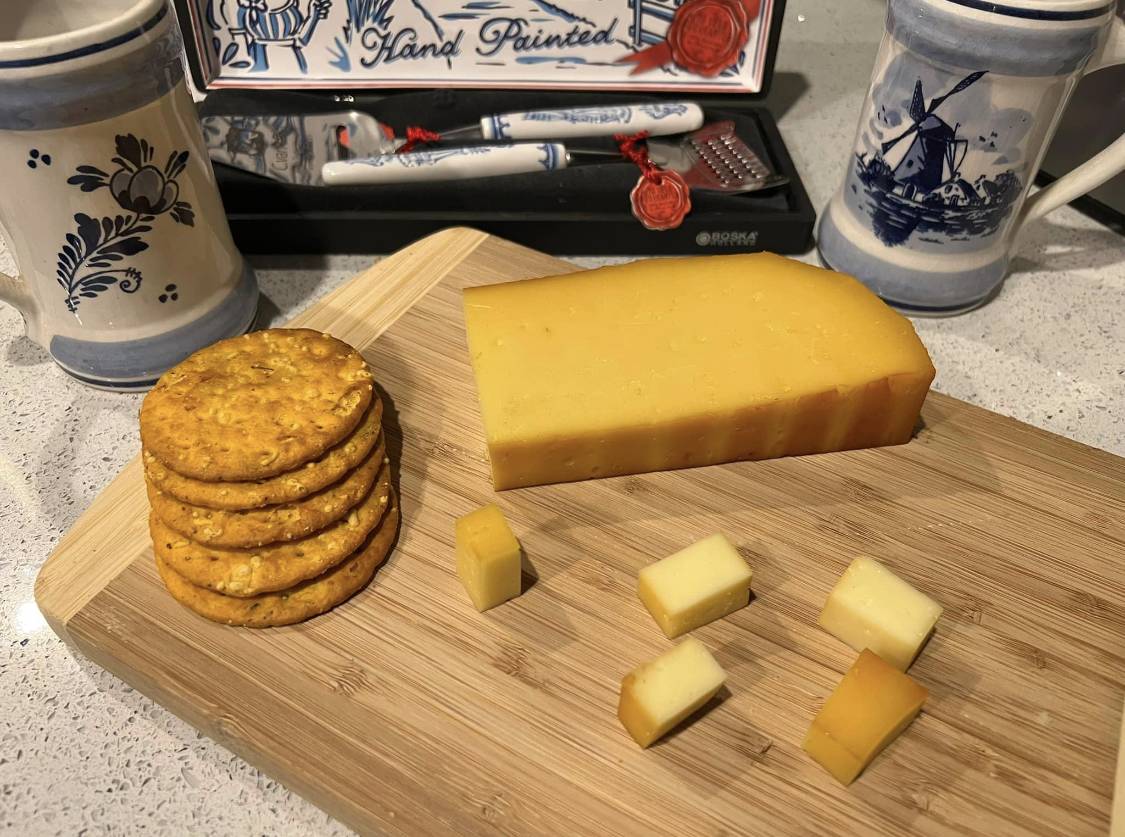 Enjoy Your De Vor® Gouda
We age our Gouda in 55° F, so don't worry if it arrives slightly warm. Just pop it in the fridge and it should firm up, and be just as delicious as if it had arrived super cold.
Gouda is best served at room temperature. To allow the flavors to mingle and peak, just leave it out awhile before serving (30-60 minutes).
Gouda gets sharper and drier as it ages. You may notice a few of our aged varieties have "spots, or holes filled with white crystals". This is NOT Mold. We call them "pockets of awesomeness." They occur naturally when lactic acid converts to a crystallized form. They add to the texture of the cheese and taste great.
After opening De Vor® Gouda, it is best to wrap it tightly in cheese paper, or if you don't have any of this, cling wrap tightly instead. Our least favorite way to store it is in a Ziploc bag, as this will cause it to mold faster.
If mold should occur, just cut it off and enjoy the rest of your De Vor® Gouda. Most cheese molds are surface, and once detached from the cheese they do not affect the inside product. Use your taster to decide how much needs cutting. If you cut some off, and the rest still tastes a little off, keep cutting until you get to the flavor you know and love.
Shipping FAQs
Most frequent questions and answers.
Can you guarantee the arrival date? Or how it is calculated?
We cannot guarantee an arrival date. The arrival date is based off where your package starts and where it is being sent. We are located in Michigan so the closer you are the faster it will arrive. We recommend ordering two weeks to 10 days before you would like your package to arrive, just to be safe.
Who do you ship with?
We typically ship with USPS or UPS.
Do you offer priority shipping?
Yes! We offer 2, or 3 business day priority shipping. HOWEVER, we cannot guarantee arrival date.
How are products packaged?
With our cheese products, and any other produce we offer, we use a Styrofoam box inside our cardboard box, along with a gel pack. Our goal is for our cheese to arrive under room temperature.
Will I receive tracking info when my package is sent?
Yes! We send out an email with tracking information when we ship your package. You can either follow the link or head to our store and enter the tracking # under "Track orders".